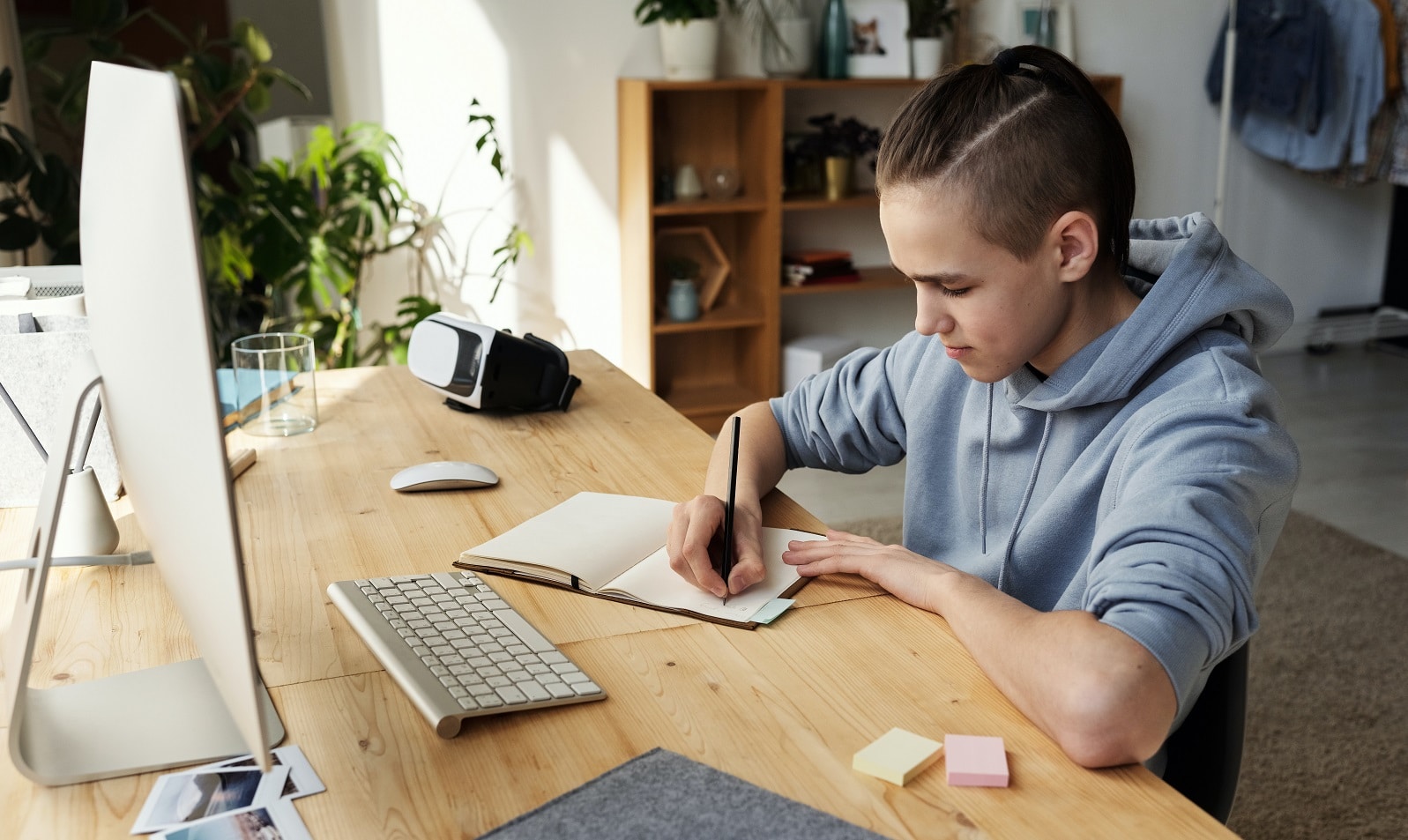 How Does Online Tutoring Work?
Although in-home tutoring has benefits, online tutoring does too! Online tutoring is an effective alternative for many students. Below you will find some helpful information and tips regarding online tutoring.
Online tutoring has evolved since Covid times
Online tutoring has come a long way from what it was when Covid started. Teachers have learned how to create lessons that are more interactive and more hands-on for students. They have learned how to deliver interesting and dynamic lessons online.
What differentiates online tutoring today is that it is one-to-one. The tutor is teaching your student only, and is able to give them the same individual attention that they could if they were sitting together. In addition, our tutors are still local and are trained to deliver the BC curriculum – and they've been working online for several years now, bringing experience and expertise.
The risk is small to try online tutoring. Because TTS does not ask for you to commit to a block of lessons you can try a single lesson and see if it works for you. The cost to try one single class is affordable as we don't require you to sign a contract. You can stop at anytime and come back when needed.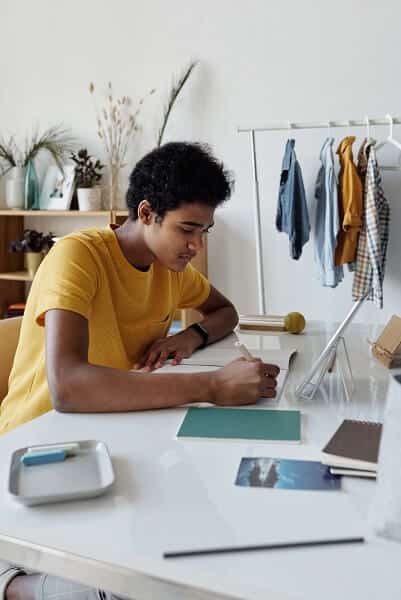 Will online tutoring work for me?
The vast majority of clients that try online tutoring find success. Our tutors have individualized their online delivery to suit the subject matter and their teaching style. Online tutoring uses video chat technology equipped with whiteboards and many other educational applications. At TTS, we don't use a "one-size fits all" solution, rather, our tutors tailor their teaching to each student's needs.
Does online tutoring work for young children?
Yes! Online tutoring can accommodate younger students with the use of various educational games that are tailored for elementary students. Remember, our tutors are professionally trained teachers, who are adept at capturing their students' attention and inspiring learning. There are apps for Math, phonics, spelling, and reading online that tutors can access and make available for younger students to utilize in a directed manner.
Online tutoring can also accommodate students with learning challenges. The use of various educational games can help make the tutoring interactive and fun, which will also make it effective.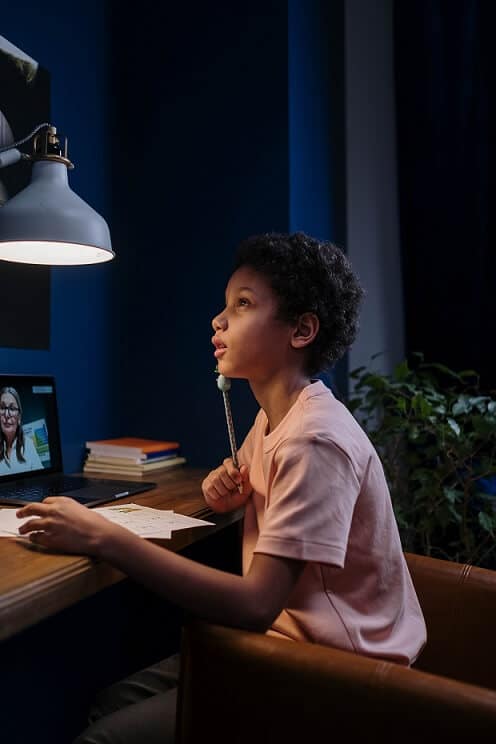 Benefits of online tutoring
Flexibility. The tutor and student don't have to be located geographically close to each other, so you have more choices in tutors and can select one based on a variety of criteria: teaching style, experience, and personality or/and credentials. More options for tutors means you are more likely to find one that can accommodate your schedule.
Save time and money on commuting. Online tutoring is a great time-saver. As well, it cuts out the stress of travel and you don't have to spend time in traffic or waiting for one another.
Convenience. The convenience of meeting from home means you don't have to go out of the house when it's cold and raining.
Ideal for shy students. If you have a shy child, you know they can be even more shy if they have to interact with someone new in-person. Online tutoring can be a great alternative.
Helps students become tech-savvy. Online tutoring exposes students to technology and familiarizes them with various applications and programs. The platforms that our tutors use are the same as those that students use in school and in life – in addition to tutoring, they are gaining valuable life skills.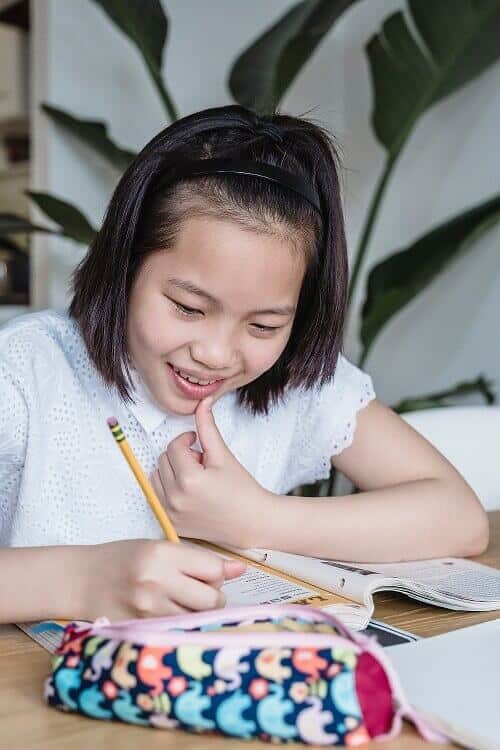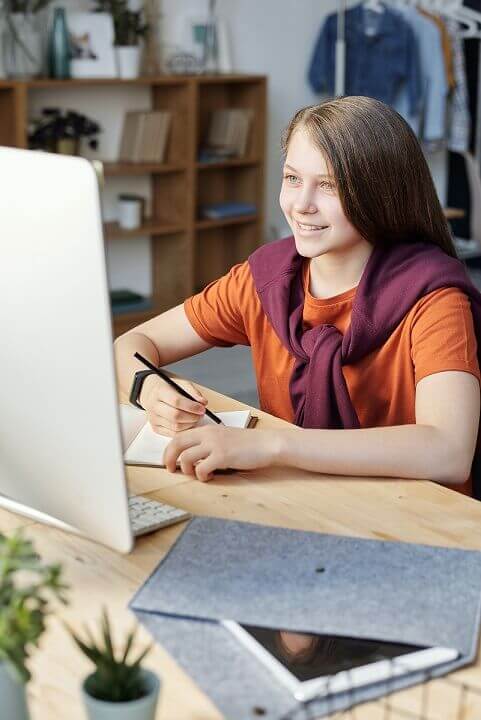 Find an online tutor
Tutors are available throughout Vancouver, Surrey, Burnaby, Richmond and the rest of Metro Vancouver and charge a standard hourly rate of $53/hr per hour for 1 student.
TTS has a range of tutors for all grades and subjects, thus the student is matched with a tutor, who has experience teaching the requested subject.